NEWS - DATA ECONOMY
Italian Data Centre Investment Steps Up In Line With Milan's Increased Hub Importance
"....it appears that Italian investment is finally moving to catch up with the rest of Europe....
.....As a key termination point for traffic coming in from Middle Eastern and North African countries via Sicily and Bari, along with Asian traffic landing in nearby Marseille, Milan is in play as a key hub for connectivity in the region. With around 200+ ISPs, 40+ Carriers and the national peering point (MIX) Milan is the most fibre-dense area in Italy.
Another interesting project, OpenHubMed plans to relaunch the role of Italy in international markets through interconnection and peering services, improve transit and capacity and reduce traffic latency to Mediterranean countries."
OHM an open Exchange in the Med heart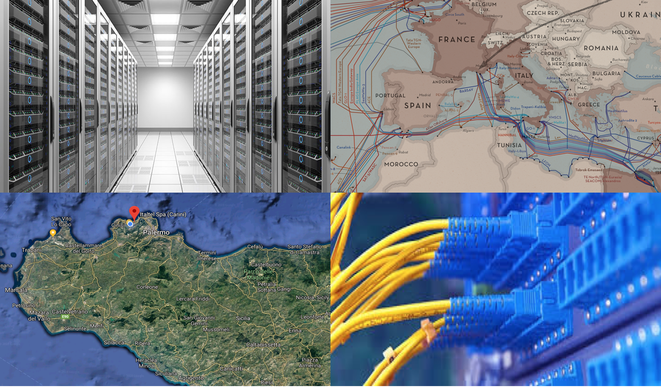 Open Hub Med offers to all international telecommunications operators and OTTs a multistakeholder model for the exchange of internet traffic at the heart of the Mediterranean with an approach that, based on principles of actual openness and neutrality, is significantly different from other initiatives currently taking place in the area.
As through connections between its Palermo Carini datacenter and other submarine cables landing stations in Sicily and Bari as well as through optical fibre terrestrial paths with Milan, OHM will implement a unique international access platform offering the same neutrality, reliability, and security levels of Marseille, currently the only independent junction point of the submarine data traffic in the Mediterranean.